Deeside Thistle is a popular cycling club in the North East of Scotland. We welcome all categories of rider from Youth (under 16s) to Veterans and all standards from Novice to Expert. Racing men and women from the Club are respected throughout the country and have competed at all levels from Club events to the Commonwealth Games and Olympics. Along with the racing, social events feature throughout the year.
Welcome to the new site. It will continue to improve over the next few weeks.
Club Rides
Kintore Rides
Sunday Kintore Primary School
Indoor Sessions
Zwift Crit League
Banchory Rides
Saturday and Tues/Thurs Evenings.
Strava Activity
How many miles have club members cycled this week?
Club News
Deeside Thistle and Moray Firth Zwift Race
I am sure you all want to know about the Deeside & Moray Firth Winter League because this is the league where you get to win a Deeside or Moray Firth cycling apparel. So here…
Isla Short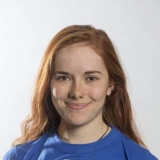 Scottish champion in both Mountain Bike and Cyclo-Cross in 2016 and 2017. Interview webinar Thursday 29 October at 7.00pm. Spaces are limited so be sure to get your name in early.
October Racing Summary
It's been a funny old year. The last Sunday in September used to be the official end of the Championship season with only Hill Climbs and an occasional cyclo-cross event to come. Now there's a…