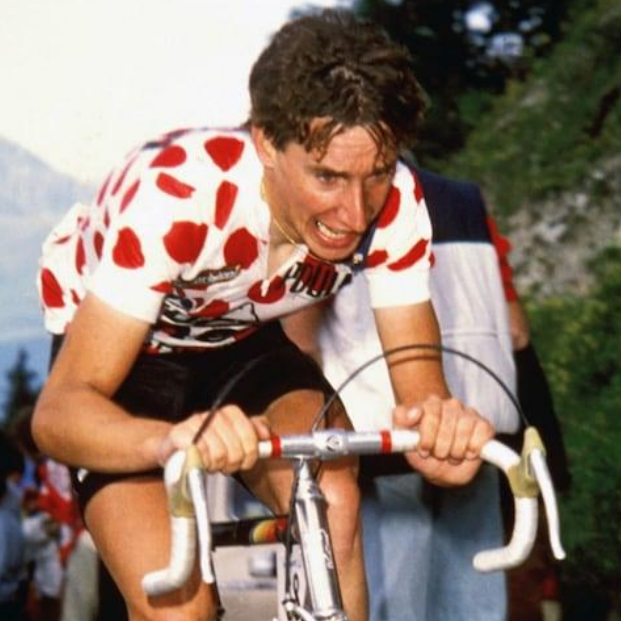 Pippa York
Cycling Journalist and former Professional Cyclist
Pippa, who was formerly Robert Millar, is the most successful Scottish Road Racing Pro cyclist of all time and was the first Briton to take a podium place at the Tour de France when he took the King of the Mountains award in the 1984 Tour. Fourth in the Tour de France, second in Giro d'Italia and twice second in the Vuelta this was no ordinary career.
Born and brought up in Glasgow, Robert was Scottish Junior Road Race Champion in 1976 and single-mindedly secured a pro contract before the days of lottery funding by building up some very impressive results over a short time. It is quite a story!
Pippa who announced the gender change in 2017 is now a journalist and commentator on the current professional scene and having competed against the likes of Bernard Hinault, Greg Lemond and Stephen Roche is in a unique position to give us a perceptive insight with characteristic humour.
Alan Campbell, Club President and chair from 1979 to 2010, has interviewed a number of high profile riders who have visited the club over the years, secured an interview with Pippa on Wednesday 19 August 2020.
Bradley Wiggins in his book, 'Icons', said "Philippa York is one of the UK's most important riders of all time – the first Brit to win a major Tour classification and someone who massively raised the bar for British cycling." And in the book 'Break Away – the heroes and hell raisers that made road cycling', the former professional is described as "one of the most gifted climbers the sport has ever known. In relation to her more recent presence in cycling columns the following attribute is ascribed to her 'putting everything in perspective when it gets out of focus, bringing the brutal yet brilliant honesty of someone who has not given one thought to others' opinions since first setting off in a pro race in 1980."
Here, are two articles penned by Pippa:
https://journal.rouleur.cc/tour-de-france/
https://journal.rouleur.cc/one-armed-bandits/
Alan discussed with Pippa, her career as a top flight professional cyclist and as a cycling journalist.